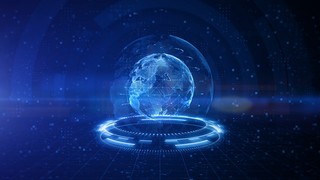 Podcast: BroadSource a global product development and systems integration company
"BroadSource now represents a global product development and systems integration company," says Haydn Faltyn co-founder and CEO of BroadSource. In this podcast, Faltyn discusses the development of BroadSource from an early association with Telstra to its emergence as a firm offering global services. BroadSource has recently joined the Cloud Communication Alliance as a part of an over all initiative to broaden the company's footprint around the world. EMU, which stands for, "Extract, Manipulate and Update anything on the platform through EMU's simple portal or powerful Integration Development Environment," is the company's flagship product, and as Faltyn explains, is named after the Australian emu, a nod to the company's Australian roots. Faltyn maps out how his firm is helping with the large-scale migration, now under way, from traditional on-prem platforms to the cloud. Faltyn also discusses the hot cloud communications topic of consumption and end user utilisation: the issue of delivering relevant and needed features to customers that are valuable and create customer loyalty. Faltyn describes his joining the CCA as an opportunity to "listen and learn," reflecting the CCA's tradition of healthy coopetition.
BroadSource has significant offerings for MSP, carriers and channel firms. Enterprise end users with contact centres will learn about significant offerings from this podcast.
About BroadSource
BroadSource is a global systems integration and software development company that directs its products and services toward Cloud Unified Communications (CloudUC) and Contact Centre (CC) builds for Telecommunications Carriers worldwide. With offices in Melbourne, London, Seattle and Düsseldorf, BroadSource delivers products and services to customers in Europe, North and South America and Asia.
They are transforming the way Global Service Providers simplify and differentiate their Cloud UC platforms.
Connect with us
Haydn Faltyn, BroadSource co-founder and Chief Executive Officer
Jason Thals, BroadSource co-founder and Chief Operating Officer
Media enquiries marketing@broadsource.com.au