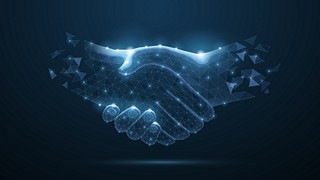 BroadSource Enters into Services Agreement with BroadSoft
Providing innovative out-tasking services to accelerate the adoption of service provider unified communications
BroadSource, a specialist global telecommunications engineering team, today announced it had entered into an agreement with BroadSoft, Inc., to help its service provider customers implement and operate BroadSoft's BroadWorks® platform. The BroadSoft and BroadSource services teams will work closely to help global telecommunications service providers accelerate their product development and increase user adoption of their hosted unified communications services.
BroadSource complements BroadSoft's service capabilities by focusing on simple and repeatable BroadWorks related 'tasks by the hour'. Using experienced engineers and its online 'Task Delivery Platform' (TDP™), BroadSource delivers dependable and economical out-tasking services to assist product managers, network engineers, operations teams and project management offices.
BroadSource measures success by its customer's shortened 'time to market', increased product quality and increased team productivity. Examples include the rapid and economical delivery of:
– Customised and Branded Product collateral
– BroadWorks engineering tasks
– BroadWorks upgrades and migrations
– XSI development
– BroadWorks specific project management
– 3rd party application integration into BroadWorks
– Hosted UC Sales collateral and training
– User guides, training and webinar development,
– BroadWorks client branding and lifecycle services
– CPE testing and process development
Haydn Faltyn, Managing Director at BroadSource noted, "Since our first BroadWorks implementation in 2002 we have seen a massive shift in the pace of product development and the skills required to plan, build and support their hosted unified communications offerings. We firmly believe the desire by service providers to modernize their communication services is pushing them to out-task activities to BroadSource, while also helping to manage costs. We are excited to extend our relationship with the BroadSoft team, capitalizing on our 12 years of experience and BroadSoft's clear market leadership to accelerate global service providers' hosted UC ambitions."
Leslie Ferry, vice president marketing, BroadSoft, said: "We continue to focus on innovative unified communications solutions and global professional services to meet the varied needs of our service provider customers. Together with BroadSource we are providing a comprehensive approach to the successful deployment of our hosted unified communications services, which we believe will speed time-to-market for our customers."
About BroadSource
BroadSource uses its 12 years of BroadWorks experience, its global engineering team and its online Task Delivery Platform (TDP™) to deliver global professional services focused on BroadWorks technology. BroadSource is delivering simple, dependable and economical out-tasking services for global service providers who utilize BroadSoft's BroadWorks platform. BroadSource helps service providers accelerate their hosted UC ambitions by out-tasking specific activities, freeing their teams to focus on strategic UC initiatives.