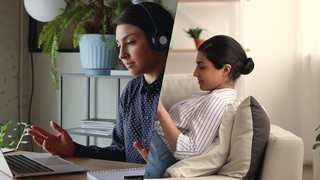 BroadSource Issued Patent for Adaptive Cloud UC
BroadSource Group Pty Ltd today announced  that the US Patent Office has issued it with a patent for Adaptive Cloud Unified Communications technologies.
The patent for invention number 10,484,501 is a smart technology that integrates with mobile computing devices to automatically modify configuration of Cloud Unified Communications and Collaboration systems based on subscriber context and actions.
"This technology allows Cloud UC systems to adapt to subscriber behaviour without requiring explicit user intervention.  It means that BroadSource's  telco clients can differentiate their product offerings through Adaptive Cloud UC technology" said Haydn Faltyn, CEO, BroadSource Group.
This BroadSource technology resides within the EMU platform using a dynamic profile and persona management system. It integrates mobile computing devices with Cloud Unified Communications systems, to control rules and policies, automatically adapting the service configuration to better suit the user.
Input from a user's mobile device drives feature configuration in real-time. The technology monitors changes in the mobile device's status such as location, physical orientation, gestures, date and time of day, proximity connectivity or scheduling.
BroadSource and its EMU platform help Global Service Providers better manage Cloud Unified Communications platforms in the US, Canada, Europe and Asia, including many of the world's largest Service Providers and Telecommunications operators.
"Today's Cloud Communications and Collaboration market place is growing increasingly competitive with the introduction of new capabilities almost daily.  The most successful providers will be those who leverage their network's functionality, giving customers the productivity and collaboration experiences they are looking for when buying Cloud based communication services.  Increasing adoption and driving daily active use of these powerful productivity services creates habitual behaviour, creating what we call a "sticky cloud"

"The beauty of our technology is in its absolute simplicity.  Harnessing the power of a Cloud Communications platform in innately human and intuitive ways." Faltyn said.
The transition from premise-based telephone systems to feature rich and economical Cloud UC services is accelerating.  Success is measured in user adoption and churn minimisation.  Unfortunately, due to service complexity and user education, the features of Cloud UC services lay dormant, leaving the promise of better business communications and productivity a distant goal.  BroadSource's EMU technology brings the power of mobile devices and Cloud Unified Communications together to create an adaptive, contextually aware experience that requires no explicit user intervention to enjoy the benefits of Cloud Communications.  Service adoption and the daily active use of Cloud services reduces churn, increases stickiness and creates user habits in communication that are hard to break.
About BroadSource
BroadSource is a global leader in the software development and project engineering of Cloud Unified Communications and Contact Centre platforms.  Specialising in the Service Provider sector for over 17 years, BroadSource deploys its software across the USA, Canada, Europe and Asia for global Cloud Unified Communications providers and manufacturers. For more information visit broadsource.com.au.
Connect with us
Haydn Faltyn, BroadSource co-founder and Chief Executive Officer
Jason Thals, BroadSource co-founder and Chief Operating Officer
Media enquiries marketing@broadsource.com.au