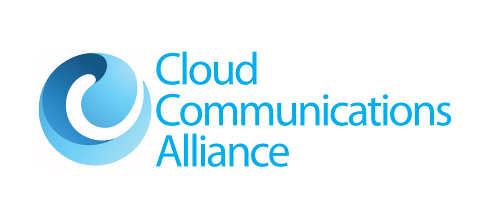 BroadSource joins the Cloud Communications Alliance
[et_pb_section fb_built="1″ _builder_version="4.10.8″ hover_enabled="0″ global_colors_info="{}" sticky_enabled="0″][et_pb_row _builder_version="4.10.8″ _module_preset="default" column_structure="1_2,1_2″ min_height="107px"][et_pb_column _builder_version="4.10.8″ _module_preset="default" type="1_2″][et_pb_image src="https:// www.broadsource.com.au/wp-content/uploads/2017/10/BS-logo-no-tag-CCA.png" _builder_version="4.10.8″ _module_preset="default" title_text="BS-logo-no-tag-CCA" hover_enabled="0″ sticky_enabled="0″ custom_padding="|82px||||"][/et_pb_image][/et_pb_column][et_pb_column _builder_version="4.10.8″ _module_preset="default" type="1_2″][et_pb_image src="https:// www.broadsource.com.au/wp-content/uploads/2019/08/CCA-Logo-e1634009967619.png" _builder_version="4.10.8″ _module_preset="default" title_text="CCA-Logo" hover_enabled="0″ sticky_enabled="0″][/et_pb_image][/et_pb_column][/et_pb_row][et_pb_row _builder_version="4.9.7″ background_size="initial" background_position="top_left" background_repeat="repeat" min_height="857px" global_colors_info="{}"][et_pb_column type="4_4″ _builder_version="4.9.7″ custom_padding="|||" global_colors_info="{}" custom_padding__hover="|||"][et_pb_text _builder_version="4.10.8″ background_size="initial" background_position="top_left" background_repeat="repeat" custom_padding="0px|||||" hover_enabled="0″ global_colors_info="{}" sticky_enabled="0″ min_height="852px" custom_margin="-25px|||||"]
BroadSource, an Australian global systems integration and software development company, joined the Cloud Communications Alliance (CCA) today.
The Cloud Communications Alliance is a peer association dedicated to the growth of the cloud communications industry. They provide the forum industry leaders need by supporting and educating businesses on the best ways to build, sell, and scale their enterprise communications systems. They are cloud communications evangelists, dedicated to helping their members make the public aware of the "Power of the Cloud" and what cloud communications means to businesses today.
BroadSource co-founder and COO,  Jason Thals, said "Thanks to the CCA we have an open forum to share and learn best practices in cloud first delivery of communications, collaboration and contact centres. At BroadSource, we engage directly with several members to build or support their clouds, but CCA membership brings a new dimension to our relationship."
Haydn Faltyn, BroadSource co-founder and CEO adds "As we drive the transition to and adoption of Cloud UC, I am looking forward to listening, learning and sharing experiences with industry experts that are made possible through our association with the CCA."
About BroadSource:
BroadSource is a global systems integration and software development company that directs its products and services toward Cloud Unified Communications (CloudUC) and Contact Centre (CC) builds for Telecommunications Carriers worldwide. With offices in Melbourne, London, Seattle and Düsseldorf, BroadSource delivers products and services to customers in Europe, North and South America and Asia.
They are transforming the way Global Service Providers simplify and differentiate their Cloud UC platforms.
Connect with us:
Haydn Faltyn, BroadSource co-founder and Chief Executive Officer
Jason Thals, BroadSource co-founder and Chief Operating Officer
Media enquiries: marketing@broadsource.com.au