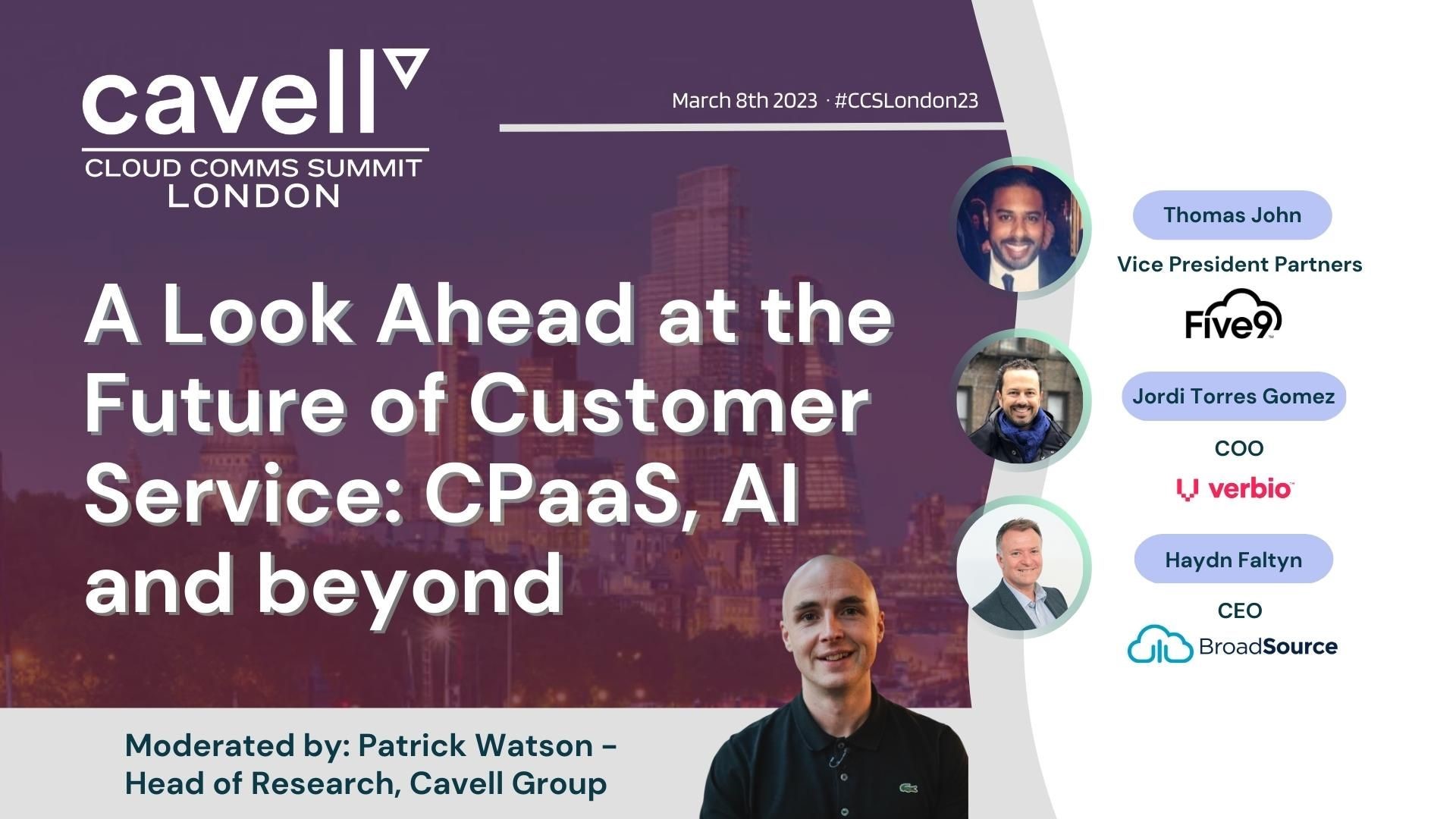 Cloud Communications Summit 2023
Join the BroadSource Team in London at Cloud Communications Summit 2023 on 8 March. 
This industry-renowned event will feature keynotes, panels, networking and discussions designed to make sure Cloud Communications Service Providers and Vendors gain a truly comprehensive and insightful experience.
Haydn Faltyn, BroadSource CEO, will be joining Thomas John – Vice President Partners, Five9 and Jordi Torres Gomez – COO, Verbio to discuss the future of customer service, CPaaS, AI and beyond.
Date Wednesday, 8 March | Session A Look Ahead at the Future of Customer Service: CPaaS, AI and beyond | Time 2:30pm-3:10pm (GMT) | Location Convene at 22 Bishopsgate London
BroadSource. We Power Collaboration Clouds.
We are a global systems integration and software development company that builds and operates platforms for CSPs worldwide. Our flagship product, EMU, supports a wide range of pre-built automations and integrations for Collaboration Clouds. Our latest innovation, EMU SecureCall, presents CSPs with an untapped opportunity to differentiate their Cloud offering. EMU SecureCall makes PCI-DSS compliance for payments by phone possible for any sized business. EMU has become the 'go-to' architecture for mediation and orchestration of complex Cloud Collaboration services.