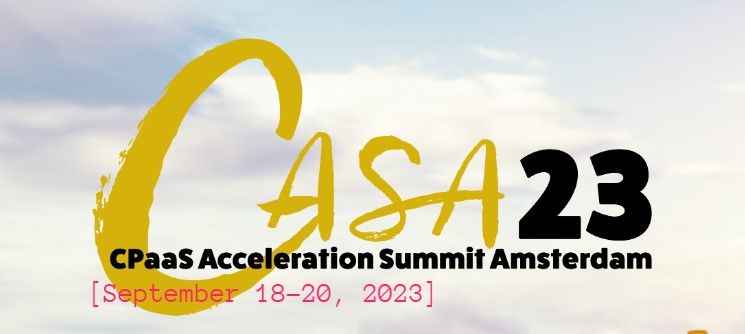 CPaaS Acceleration Summit Amsterdam #CASA23
Last time we got together with the CPaaSAA crew, at Cloud Connections in January, they awarded us the inaugural CPaaS Showcase Award for our patented product, SecureCall, a CPaaS based solution that achieves the level of connectivity required to secure card payments by phone economically, at scale, across thousands of environments including retail, hospitality, government and more.
So you can imagine how thrilled we are to be spending time with them again at the inaugural CPaaS Summit in Amsterdam.
No less than 49 speakers from around the globe, representing a diverse mix of thought leaders, telcos, analysts, enterprises, and more, with a wealth of knowledge, inspiration, and experience from the brightest minds in the industry.
What's more, our very own Haydn Faltyn, BroadSource CEO, will be joining Robert Galop (Creo Solutions), David White (CM.com), Jon Brinton (Crexendo) and Neil Whitelock (SIPPIO) on a panel discussing The Art of Channel Empowerment, exploring what a successful CPaaS channel program looks like, and how to build one.
Date Tuesday, 19 September | Session The Art of Channel Empowerment | Time 2:30pm-3:30pm (CEST) | Location Royal Tropical Institute
BroadSource. We Power Collaboration Clouds.
We are a global systems integration and software development company that builds and operates platforms for CSPs worldwide. Our flagship product, EMU, supports a wide range of pre-built automations and integrations for Collaboration Clouds. Our latest innovation, SecureCall, presents CSPs with an untapped opportunity to differentiate their Cloud offering. SecureCall makes PCI-DSS compliance for payments by phone possible for any sized business and has become the 'go-to' architecture for mediation and orchestration of complex Cloud Collaboration services.