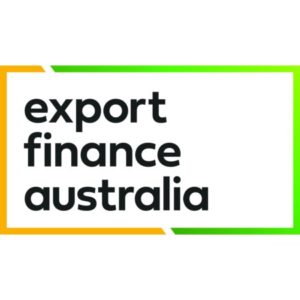 Efic's Export Line of Credit is helping BroadSource manage its cashflow and take on new export opportunities
BroadSource provides IT solutions and platforms for global telecommunications companies, with a focus on building and implementing cloud-based telephone systems and developing companion software products.
BroadSource specialises in the BroadWorks® platform. Along with installing BroadWorks® globally for a range of professional service providers, BroadSource also designs and develops its own software to solve problems for these customers.
"Exporting makes up around 90 per cent of our total sales," says Haydn Faltyn, co-Founder and CEO, BroadSource, "which we have been doing since 2013, mainly to Europe, Hong Kong, the Pacific Islands and North America."
"Being able to capitalise on the technology in which we specialise allows us to work from anywhere, meaning we can complete all parts of a global project – development, testing, documentation, handover – right here in Australia."
"The timezone difference, especially for customers in Europe, is a huge advantage and something that we definitely trade on," says Haydn, "as it allows work to be completed far more quickly and efficiently for our customers."
"When working with our customers to implement the BroadWorks® platform, we often also identify opportunities to design and develop our own software within our customer's technology environment."
"This results in a more rounded, end-to-end offering, which these service providers are then able to provide to their own customers."
Ongoing export contracts
To help support BroadSource's rapidly expanding pipeline of export contracts, the company needed additional working capital to ease the pressure on its cashflow.
When you work in a very competitive market the lead time between starting work on a deal to receiving payment can be significant.
"Often a deal can take 12 months or more to complete," says Jason Thals, co-Founder and COO, "with the payment terms from many large service providers being 3-4 months."
A helping hand
After being referred to us by its accounting firm, we were able to help BroadSource with the additional working capital it needed through the approval of a $300,000 Export Line of Credit.
BroadSource was unable to source funding from the commercial market, due to a lack of tangible security and given its offshore customer base.
"Efic were fantastic to deal with," says Haydn, "and for a small organisation like ours, this additional finance has made a huge difference."
"Having a line of credit like this in place allows us to act on a commitment from a customer, even though it's probably 12 months or so before we get paid."
"It means we can invest resources into a contract earlier, make commitments in terms of growing our headcount and increase our marketing," says Haydn, "all of which help us to get ahead of the game."
So what does the future look like?
"Our team's technical ability and knowledge, in a segment where there is a significant skills shortage, really is second-to-none," says Haydn.
"Our vision is to grow our team in Australia, which will allow us to do more through Asia and South America, and widen our footprint in Europe."
"We've also launched a number of really smart and unique applications, which we believe are destined to reinvent the mobile experience for some very large telcos – so it's a really exciting time for us."
"Efic's support has been a huge help – it has helped us to punch well above our weight, in what is a very competitive market." said Jason Thals, Co-founder and COO, BroadSource.