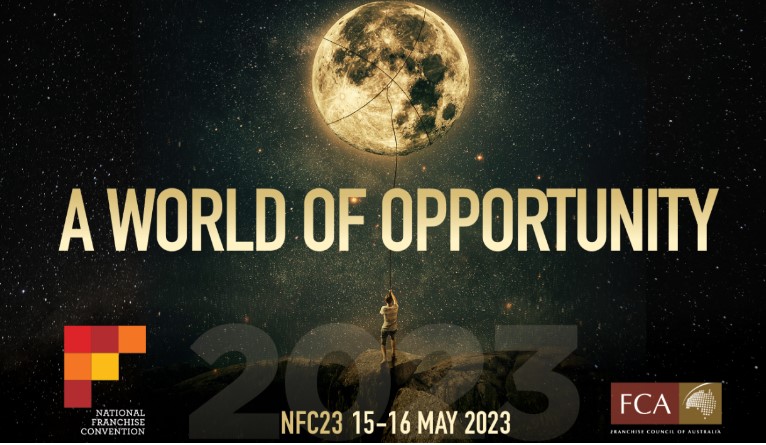 National Franchise Convention 2023
The National Franchise Convention (NFC) is the largest and most comprehensive professional development event on the Franchise Council of Australia's annual calendar. The theme for this year's convention is 'A World of Opportunity'.
On day 1 of the Convention, Haydn Faltyn, BroadSource CEO, will join Paul Benjamin, Managing Director, Benjamin & Benjamin Insurance Group and Bronwyn Furse, Partner, Thomson Geer to explore not only the increasing risk of cyber attack in franchising environments, but how to apply practical strategies to help franchisees protect themselves and their staff, ensuring they are not the source of the breach.
This expert panel will cover a range of topics, including: identifying and mitigating potential threats, building a culture of cyber awareness among franchisees, and establishing protocols for responding to cyber incidents. Attendees will learn practical strategies and will gain valuable insights into the evolving landscape of cyber risk management
NFC23 will be an unmissable opportunity for franchises looking to hear directly from inspirational keynote speakers on issues impacting our entire industry.
Day 1 | Monday, 15 May | 2:30pm | Panel Discussion: Only one weak chain is needed
BroadSource. We Power Collaboration Clouds.
We are a global systems integration and software development company that builds and operates platforms for CSPs worldwide. Our flagship product, EMU, supports a wide range of pre-built automations and integrations for Collaboration Clouds. Our latest innovation, EMU SecureCall, presents CSPs with an untapped opportunity to differentiate their Cloud offering. EMU SecureCall makes PCI-DSS compliance for payments by phone possible for any sized business. EMU has become the 'go-to' architecture for mediation and orchestration of complex Cloud Collaboration services.