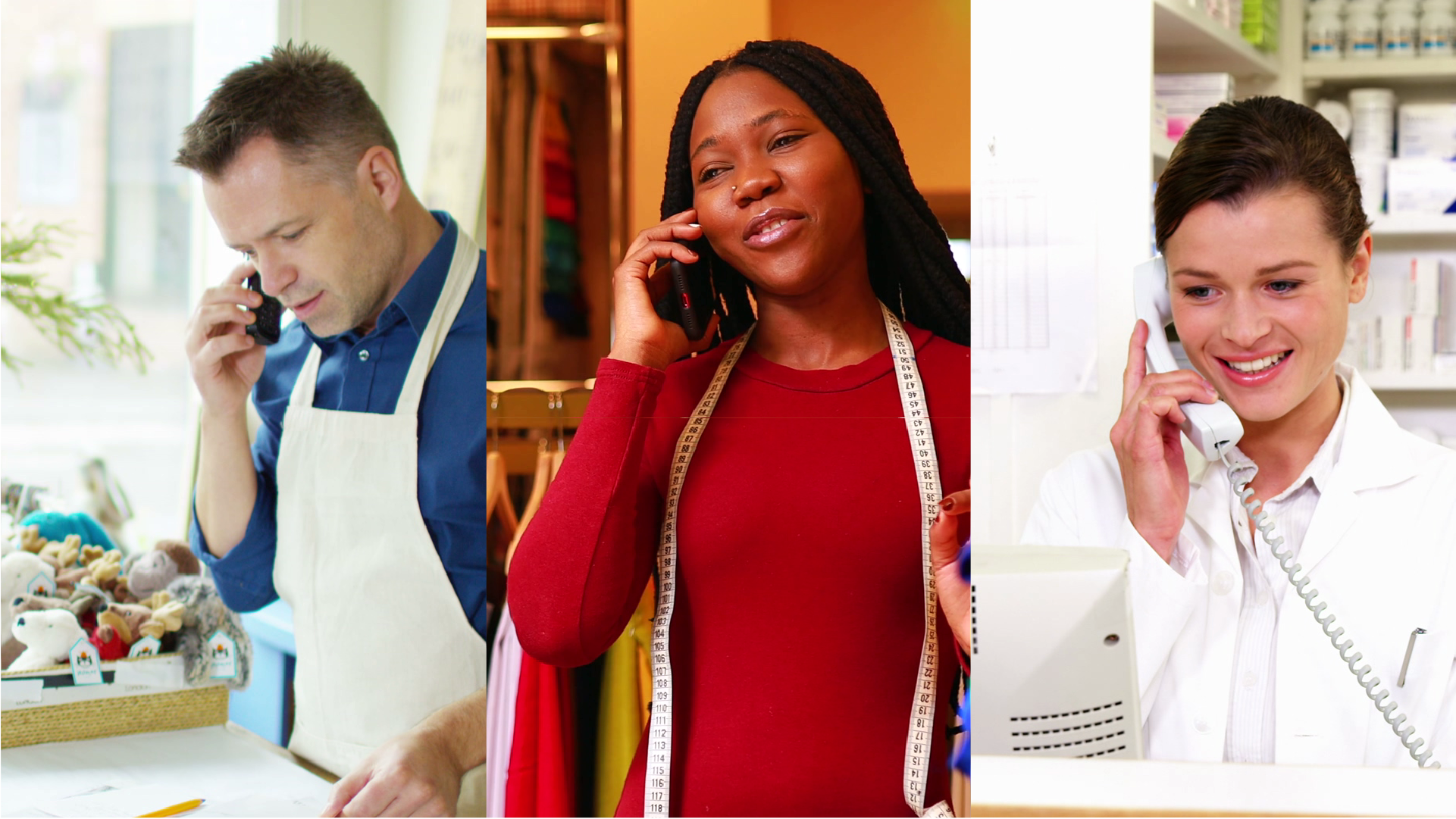 Podcast: EMU SecureCall. A way to secure UCaaS for credit card transactions.
In this podcast, Haydn Faltyn, BroadSource CEO and Jason Thals talk to Doug Green, Telecom Reseller, and discuss the scope of the challenge businesses face when taking credit card payments by phone.
One in twenty credit card payments are taken over the phone, but a surprising number of businesses, organisations, even government departments are not compliant with PCI-DSS obligations.
Beyond the contact center, with agents taking cards and collecting payments, there's a huge world of business operations where administrative, sales and other employees, in a range of environments, such as medical and legal practices, accountants, hospitality, government agencies and so on, are collecting ad hoc information, on the spot, often without compliance to the standards the card issuers have set.
EMU SecureCall is the first and only PCI-DSS compliant solution that allows a business to use their UCaaS subscription to securely take credit card payments-by-phone in non-call center environments.
BroadSource has been recognised by Global Victoria and awarded the 2022 Governor of Victoria Export Award in the Advanced Technologies category, for its efforts in exporting unique IP that has global implications for both the Payment Card Industry and the Telecommunications Industry.
BroadSource. We Power Collaboration Clouds.
We are a global systems integration and software development company that builds and operates platforms for Service Providers (SPs) worldwide. Our flagship product, EMU, supports a wide range of pre-built automations and integrations for Collaboration Clouds. EMU solves complex problems like subscriber migration, provisioning and auditing, providing SPs with new capabilities and reducing their costs. EMU integrates and simplifies network interconnections, and assists SPs with the ability to control the expansion of their Collaboration Clouds.