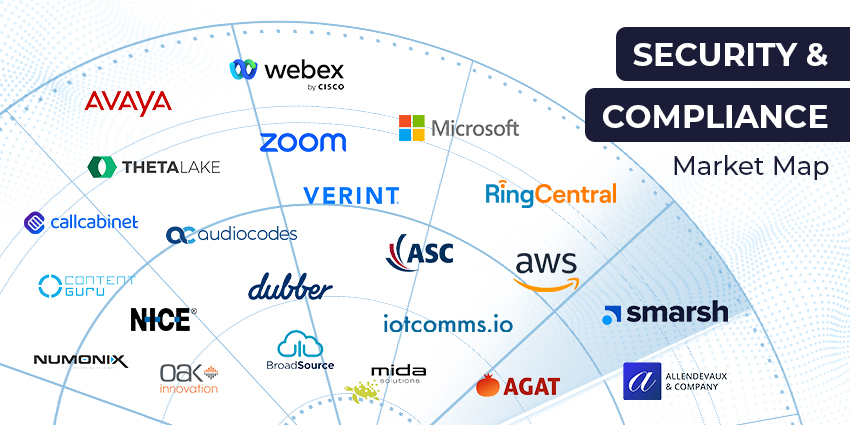 BroadSource recognised as a leading vendor for compliance and security by UC Today
BroadSource, a global systems integration and software development company, is proud to announce their inclusion in the 2023 list of vendors excelling in compliance and security. This recognision highlights their commitment to providing innovative solutions that address the evolving needs of businesses in today's digital landscape.
Compliance and security have always been paramount considerations for businesses when adopting new technologies. However, with the ever-changing regulatory environment and digital advancements, companies are facing increased pressure to protect and secure sensitive information across multiple channels. BroadSource understands these challenges and has developed a comprehensive suite of products to empower organisations in their compliance and security efforts.
BroadSource supports service providers in automating and integrating various cloud collaboration solutions. Their suite of products includes a robust cloud-based platform, a migration system, and the innovative SecureCall offering. SecureCall provides service provider business customers with a streamlined solution for managing transactions over the phone while ensuring PCI-DSS compliance and safeguarding sensitive information during calls. Moreover, BroadSource seamlessly integrates with a range of communication tools and platforms in the UC and Contact Centre space, offering a unified and secure collaboration experience.
SecureCall enables secure card payments by phone at an economical scale, serving thousands of service providers and banking environments. This solution addresses a mass-market problem, ensuring that businesses of all sizes can conduct PCI-DSS-compliant payments by phone with confidence.
To learn more about BroadSource's compliance and security solutions and explore how they can enhance your business, contact sales@broadsource.com.au.
Media enquiries: marketing@broadsource-marketing
BroadSource. We Power Collaboration Clouds.
We are a global systems integration and software development company that builds and operates platforms for CSPs worldwide. Our flagship product, EMU, supports a wide range of pre-built automations and integrations for Collaboration Clouds. Our latest innovation, SecureCall, presents CSPs with an untapped opportunity to differentiate their Cloud offering. SecureCall makes PCI-DSS compliance for payments by phone possible for any sized business. EMU has become the 'go-to' architecture for mediation and orchestration of complex Cloud Collaboration services.