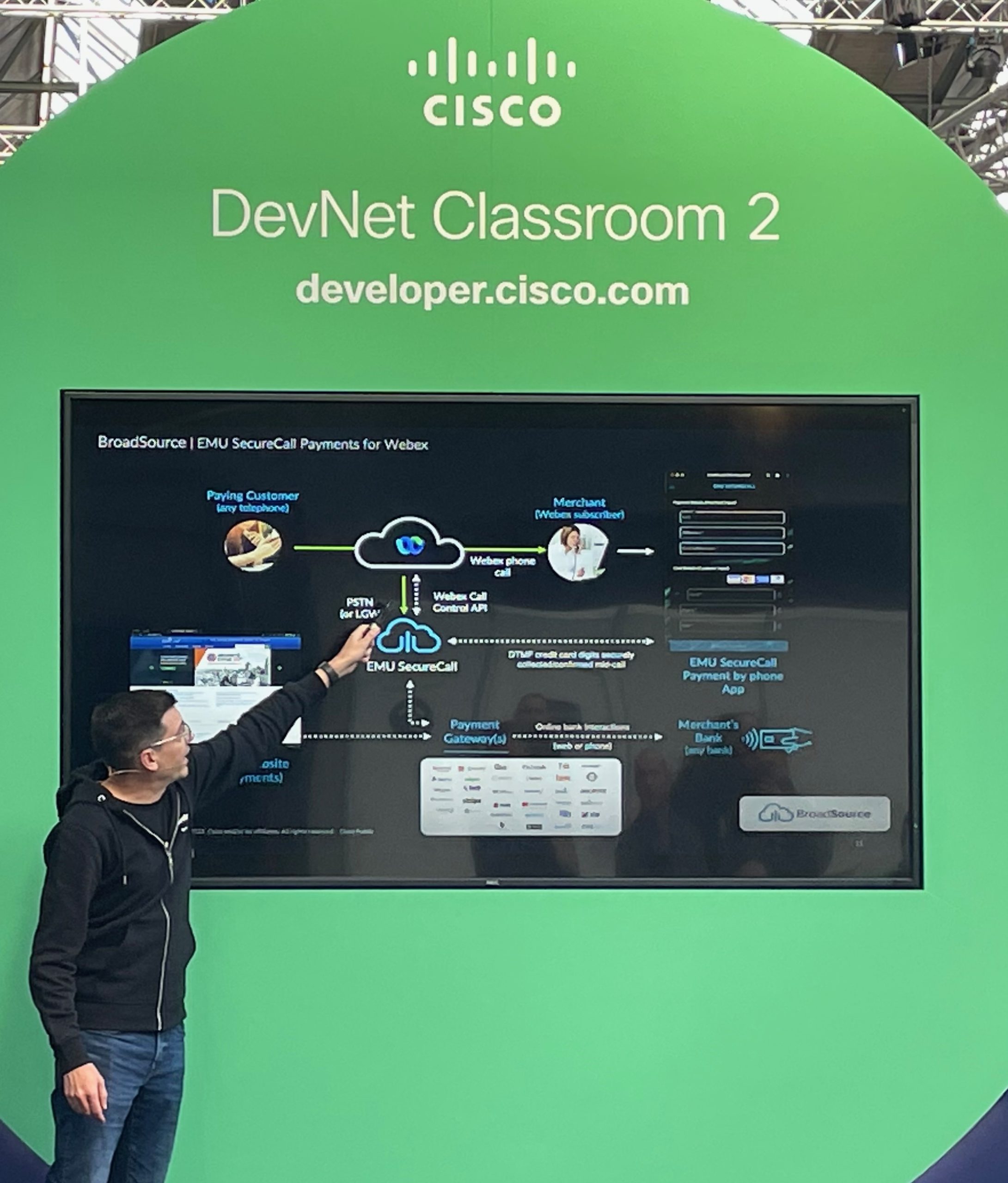 Cisco Live Amsterdam 6 – 10 February 2023
Be one of the first to discover a new way for Webex Calling Partners to deliver a mass market method of securing card payments over Cisco's Global Webex Collaboration network. BroadSource EMU SecureCall will be showcased at Cisco Live Amsterdam from 6 – 10 February at RAI Amsterdam.
Cisco Live delivers education and inspiration to technology innovators worldwide through large-scale in-person and digital events, as well as on-demand education. It is the premier destination for Cisco customers and partners to gain knowledge and to build community.
Haydn Faltyn, BroadSource CEO, will join Phil Bellanti, Sr. Webex Developer Evangelist, Cisco and Adam Weeks, Manager, Webex Developer Evangelism, Cisco, to discuss how to power hybrid experiences with Webex Platform.
Date Thursday, 9 Feb | Session DEVNET – 1605 | Time 3pm-3:45pm (CET) | Location DevNet Theatre
BroadSource. We Power Collaboration Clouds.
We are a global systems integration and software development company that builds and operates platforms for CSPs worldwide. Our flagship product, EMU, supports a wide range of pre-built automations and integrations for Collaboration Clouds. Our latest innovation, EMU SecureCall, presents CSPs with an untapped opportunity to differentiate their Cloud offering. EMU SecureCall makes PCI-DSS compliance for payments by phone possible for any sized business. EMU has become the 'go-to' architecture for mediation and orchestration of complex Cloud Collaboration services.